4pc All-weather Rubber Mat, 45.99, Groupon
-10%
Last update was on: 11/04/2021 4:50 AM
The Firestone Ride-Rite 9523 Suspension Air Compressor lets you adjust the air spring pressure from the convenience of the cab of your pickup or motorhome. No more running around to find an air supply to change your air spring pressure. All Firestone compressors are direct drive, so the...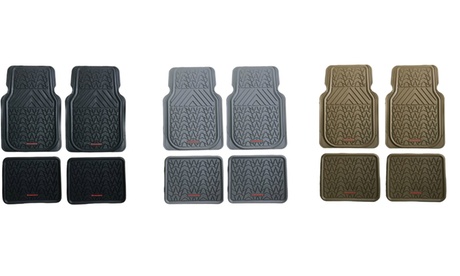 -7%
Last update was on: 11/04/2021 4:50 AM
4pc All-weather Rubber Mat4pc All-weather Rubber Mat Durable and heavy duty floor mats inspired by Firestone. Performance tire tread pattern design. Made of odorless soft rubber material guaranteed not to curl or crack in extreme temperature. Universal design can be tailored to fit the contours...